Wilkins Enterprises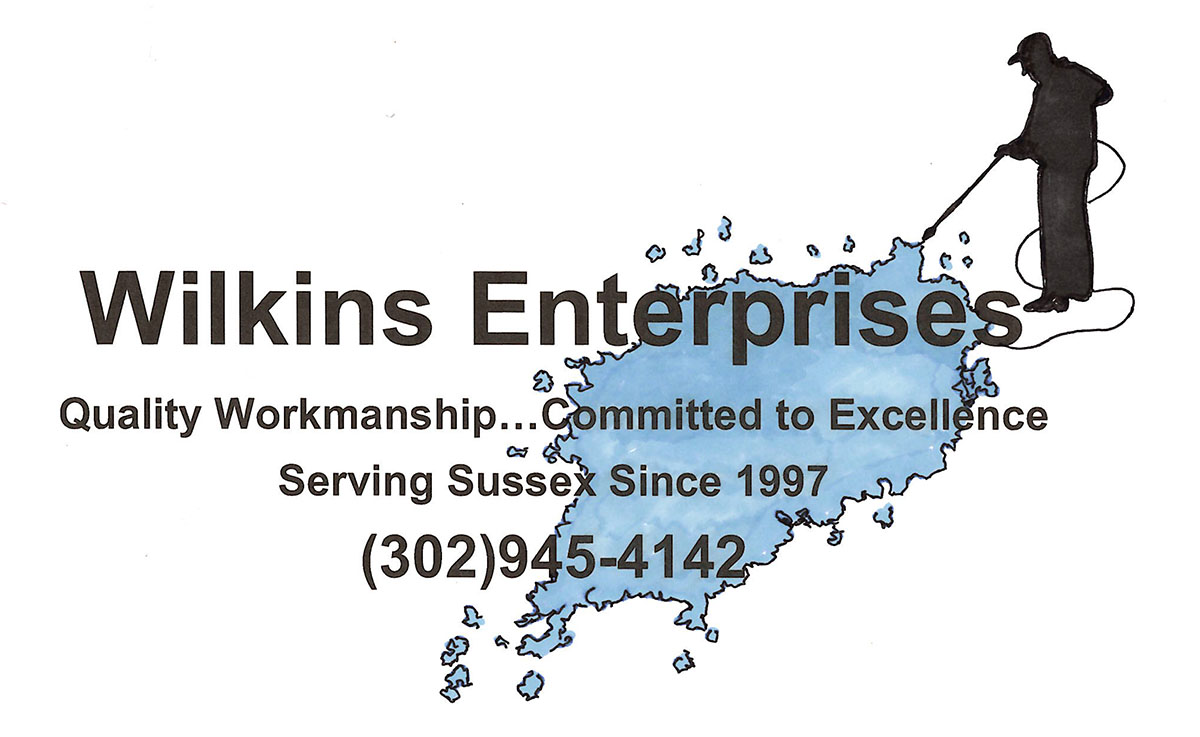 Wilkins Enterprises was founded in 1997 to meet the needs of commercial power washing, residential power washing and pressureless roof cleaning clients.  While most businesses seek profit above all else, our business principle is to first prioritize the needs of our clients and provide them with quality workmanship at a reasonable cost.  This philosophy has lead to the growth of our company to be the largest in Sussex County.  In addition to our quality workmanship, our unique customer service methods have also led us to have an 80% customer retention rate and annual growth rate of 10% which 90% stems from referrals.  We are humbled to serve over 3000 clients in and around the Sussex County area. 
When it comes to your power washing needs we can clean homes, decks, fences, walks, pavers, patios, outdoor furniture, garage floors, playsets, etc.  And if your gutters are overflowing or clogged, we can clean and flush them out too.  We can also wash storefronts, awnings, hotels, offices, shopping centers, etc.  We also offer commercial services which offer truck fleet washing, land prep equipment washing, restaurant hood and kitchen cleaning, and various types of other commercial or industrial cleaning needs.  All of our equipment operators have had at least 1 year of training and years of experience in the field.   And power washing does not always mean intense high power with water pressure.   We have the experience and knowledge with various pressures, water temperatures, and chemical cleaners to provide our clients with the safest and best quality of cleaning.  If we can't achieve the cleaning expectations you desire, its just not possible.
If your roof is experiencing black streaks or stains and/or green mossy spots, we're here to help.  We offer a safe and long lasting pressureless roof cleaning treatment on asphalt shingled roofs of all residential and commercial structural types.    We apply no pressure which could potentially damage your roof and void your shingle warranty.  We guarantee our process and even offer a warranty.
We invite you to browse our web site and then call us at 302-945-4142 or contact us by email here for more information or to schedule an appointment.